New Boats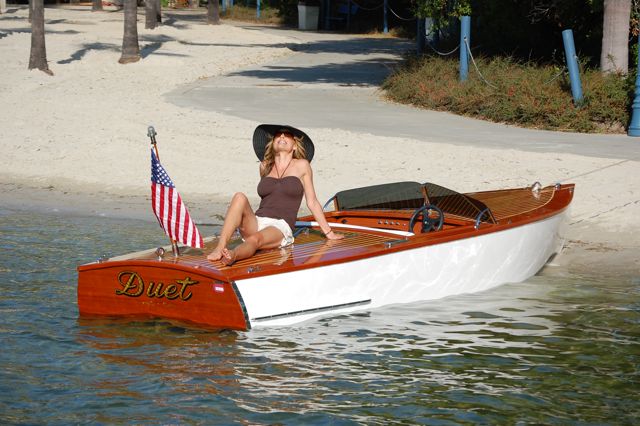 We want to build your next ideal boat...
We are a small, yet well established boat restoration and repair company on Orcas Island, in Washington State. We use advanced building techniques to produce what we believe are Modern Classic Boats. We have the experience and ability to help you build your ideal boat.
Yacht Repair
We specialize in Classic Wood Boat restoration and repair, Shipwright services, custom woodworking and fabrication, for any size boat. We will get your old wood boat back on the water no matter what condition its in.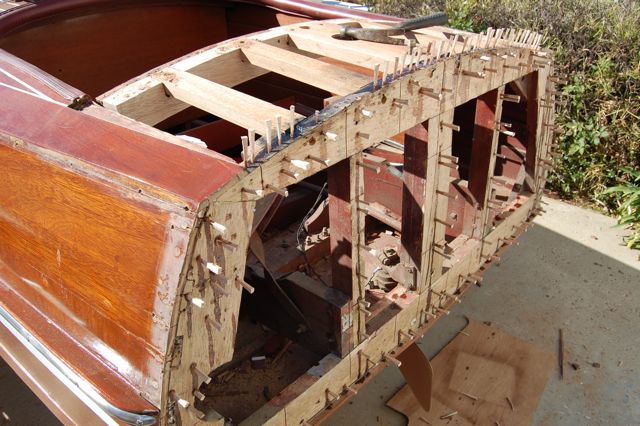 Current Projects
We're recognized for award winning results for those owners "obsessed" with their show quality boats.
Below is a 1964 20' Lyman "Sleeper" being launched after a 5 month total restoration/systems upgrading. We are currently restoring a 1949 17' Chris Craft "Deluxe", A 1956 18' Chris Craft "Holiday", and a 1964 20' Chris Craft "Super Sport". Check back later for progress report
We just finished a 21' cedar strip "double" touring kayak and will be out hanging with the wildlife, so leave a message... 360-376-2471
Boat Shows
Look for E/V "Duet" at all of the boat shows and on the water everywhere in the beautiful San Juan Islands. We love having the "coolest" electric boat on our restricted lakes... we'll take you for a ride.